Family Engagement Plan
Southern Avenue Charter Elementary has a special responsibility to our parents and the community by providing opportunities for you to get involved and share the responsibility of promoting success in our children.
To ensure that our parents participate in the development and implementation of the school's program Southern Avenue Charter Elementary will do the following: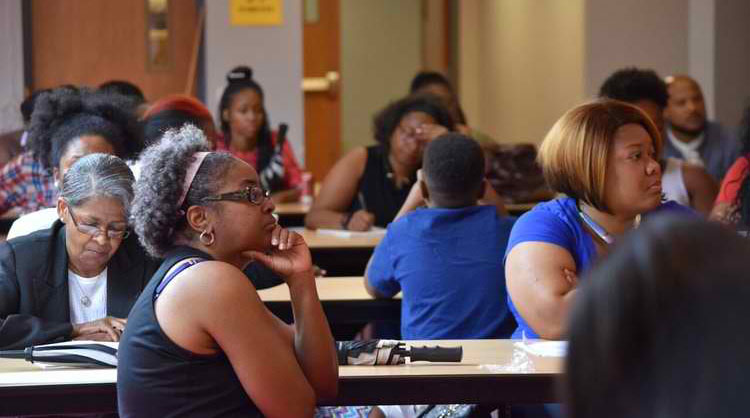 Develop jointly with parents a written school level family engagement plan and parent-school compact showing how parents, school, and students share responsibilities.
Disseminate the family engagement plan and parent-school compact to all students, parents and staff members and acquire all signatures.
Convene an annual meeting at flexible times and invite all parents to attend in order to explain the components and requirements of Title I program.
Provide regular and flexible parent meetings, P.T.O. meetings, and "Family Nights" in the areas of Literacy, Math, Science, and Social Studies.
Provide parents with timely information about upcoming events and program through the use of weekly newsletters from teachers and monthly school wide newsletter.
Host an annual "Curriculum Night" to inform and provide parents with information about the curriculum, assessments and expectations and requirements for promotion to next grade.
Provide parents the opportunity to participate decisions relating to the education of their children by participating on the School Leadership Council, volunteer tutoring program, attend P.T.A. meetings and Family Nights, completing evaluations forms and responding to surveys.
Involve parents to observe the school's program and visit classrooms.
Provide parents information in English and Spanish.
Parents play an important role in the success of their children. Our parents can fulfill this by:
Attending meetings, programs, workshops, and other school activities.
Participating in AT LEAST ONE school sponsored parent-teacher conference.
Serving on a committee and participating in the decision-making process.
Responding to memos, surveys, and questionnaires expressing ideas and concerns.
Serving as a volunteer at the school.
Ensuring that your child studies at home completes homework assignments.
Voicing concerns and providing feedback at parent meetings.
Click to ACCESS and Sign